Exquisite Crystals is thrilled to announce that we have officially become B Corp Certified! This certification is the result of a two and a half year process to ensure our company meets high standards of social and environmental performance, accountability, and transparency. Our journey to certification has been a long and rewarding process, and we are proud to have achieved this significant milestone in our company's history.
As a family-owned business, we have been providing high quality crystals to our customers for over two decades. However, we have always been aware of the ethical concerns surrounding the sourcing of crystals, which is why we have made it a priority to practice ethical sourcing from day one. We believe that this is essential for ensuring that our crystals have high energy and quality, as well as for supporting the communities and families who work hard to produce them.
Over the years, we have formed partnerships with multi-generational family businesses around the world to help us source our crystals. We trust these businesses to provide us with high-quality and ethically-sourced stones, which is why we have continued to work with them for so long.
However, we also wanted to give our customers a guarantee that our crystals are ethically sourced. We wanted a verification or certification that would demonstrate our commitment to ethical practices, but we found that the existing certification methods were not applicable for the size and scale of our suppliers. This is where B Corp certification comes in, which fit our unique business model perfectly. Unlike other certifications, B Corp Certification is designed to assess the social and environmental impact of a business, as well as its commitment to transparency and accountability. For us, becoming certified was not only a recognition of our efforts to make positive social and environmental impacts, but also a way to continuously improve our practices and ensure we are always on the right track.

All B Corps sign the Declaration of Interdependence as part of their certification, making a commitment to embody the values of the B Corp community and work towards our collective vision of business as a force for good:
WE ENVISION A GLOBAL ECONOMY THAT USES BUSINESS AS A FORCE FOR GOOD. THIS ECONOMY IS COMPRISED OF A NEW TYPE OF CORPORATION - THE B CORPORATION - WHICH IS PURPOSE-DRIVEN AND CREATES BENEFIT FOR ALL STAKEHOLDERS, NOT JUST SHAREHOLDERS.

AS B CORPORATIONS AND LEADERS OF THIS EMERGING ECONOMY, WE BELIEVE:

THAT WE MUST BE THE CHANGE WE SEEK IN THE WORLD.

THAT ALL BUSINESS OUGHT TO BE CONDUCTED AS IF PEOPLE AND PLACE MATTER.

THAT, THROUGH THEIR PRODUCTS, PRACTICES, AND PROFITS, BUSINESSES SHOULD ASPIRE TO DO NO HARM AND BENEFIT ALL.

TO DO SO REQUIRES THAT WE ACT WITH THE UNDERSTANDING THAT WE ARE EACH DEPENDENT UPON ANOTHER AND THUS RESPONSIBLE FOR EACH OTHER AND FUTURE GENERATIONS.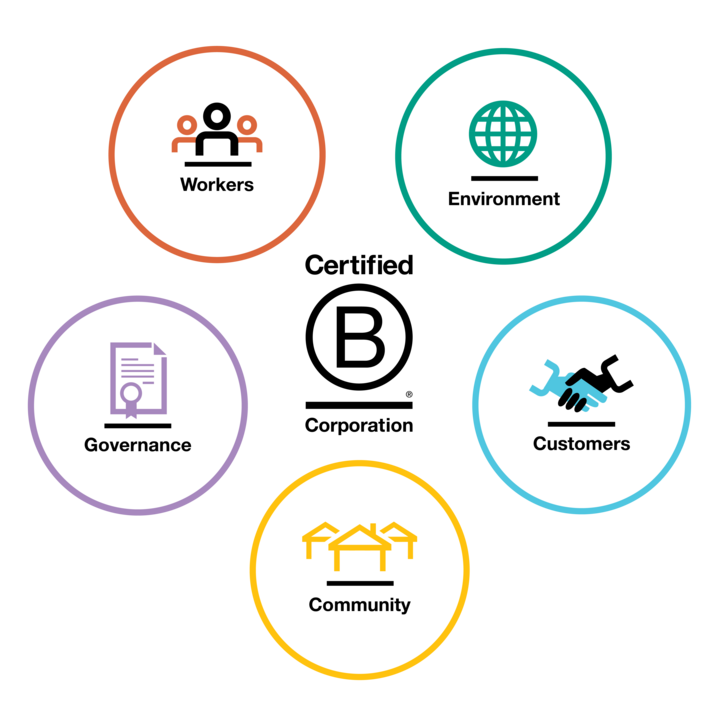 The B Corp Certification process was rigorous, and we had to undergo a comprehensive assessment of our business practices, including our environmental impact, labor practices, community engagement, and corporate governance - areas that align with our company's core values. We are proud of our B Corp Certification, which reflects our unwavering commitment to ethical sourcing and socially responsible business practices.
We are excited to join a global community of businesses committed to using the power of business to solve social and environmental challenges, and we invite you to join us on this journey of continuous improvement. We believe that every decision we make has an impact on our planet and our community, and we are committed to making a positive impact wherever possible.
We would like to thank our customers, dedicated employees, and partners who have supported us on this journey. We look forward to continuing to provide high-quality crystals while fostering positive social and environmental impacts, and we invite you to join us in this mission.
---
Explore Related Articles